" Breast Onco Recon 2019 "
Posted by

Date

August 23, 2019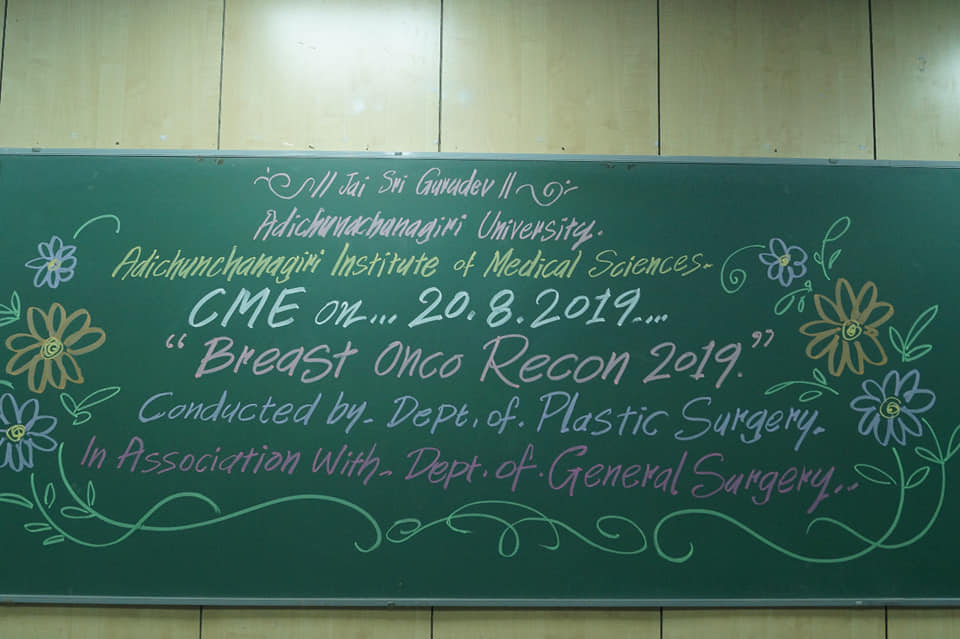 Jai Sri Gurudev
Adichunchanagiri University
Adichunchanagiri Institute of Medical Sciences
A state level CME on the theme " Breast Onco Recon 2019 " was organized by the department of Plastic Surgery in association with dept of General Surgery under the aegis of KAPRAS.
The CME was inaugurated by Dr B K Narendra, Principal, BGSIT and Dr Ramesh, Principal, SACP.
DR M G Shivaramu, Principal, AIMS, Dr Manohar, MS of AH & RC, Dr Geetha Awadhani, faculty, PG and UG students participated along with delegates.
Eminent resource persons discussed and deliberated on recent advances in Breast cancer, neo adjuvant therapy in Breast cancer, Autologous breast reconstruction, role of radiotherapy in breast carcinoma.
The CME is awarded two credit points from Karnataka Medical Council.