Extension Activity for Brahmadevara hally gram panchayat, the students of Government Higher Primary School, Ijjala Ghatta were screened at AH & RC
Posted by

Date

August 21, 2019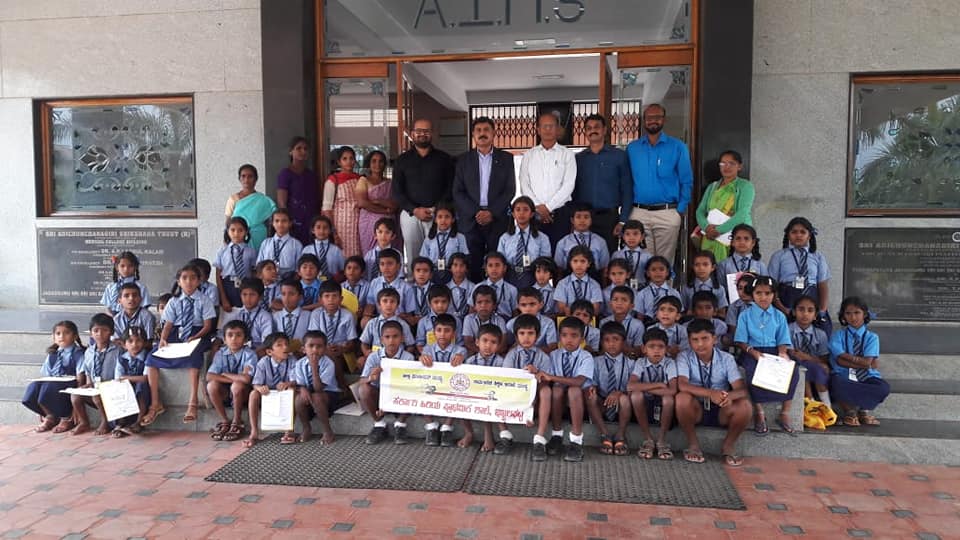 Jai Sri Gurudev
Adichunchanagiri University
Adichunchanagiri Institute of Medical Sciences
In continuation of Extension Activity for Brahmadevara hally gram panchayat, the students of Government Higher Primary School, Ijjala Ghatta were screened at AH & RC for probable health issues.
Comprehensive medical examination was done including ophthalmic, ENT and dental.
The students also visited Anatomy and Pathology museums and they were explained about the human body.
Follow up examination will be done once in three months on rotation basis.