" Draft National Education Policy-2019″
Posted by

Date

August 17, 2019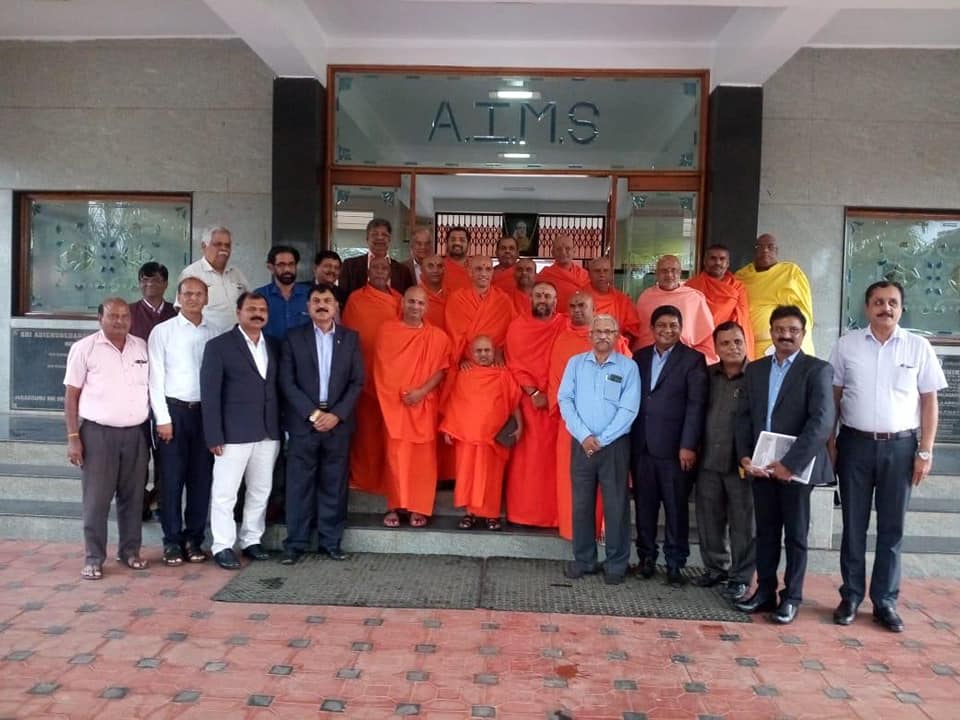 Jai Sri Gurudev
Adichunchanagiri University
ACU organized one day seminar on " Draft National Education Policy-2019″ at Adichunchanagiri Institute of Medical Sciences on Friday, 16th August 2019.
Paramapoojya Jagadguru Sri Sri Sri Dr Nirmalanandanatha Mahaswamiji, Chancellor, ACU graced the occasion.
Poojya Sri Swamijis of all the Shakha Maths of Adichunchanagiri Mahasamsthana Math graced the occasion and participated in the deliberations.
Dr Chandrashekar Shetty, VC of ACU, Dr S N Hegde, Former VC of Mysore University, Dr Ganeshbhat, Principal, MES Teachers College, Bengaluru, Sri D Devaraj, Trustee, SAST and Dr N S Ramegowda, CEO of Higher Education, SAST were the resource persons.
The issues related to School Education and Higher Education drafted in the National Education Policy-2019 were presented, discussed and deliberated.
All the principals of constituent colleges of ACU participated in the seminar.