Orientation for AIMS Youth Red Cross Core group volunteers
Posted by

Date

June 1, 2019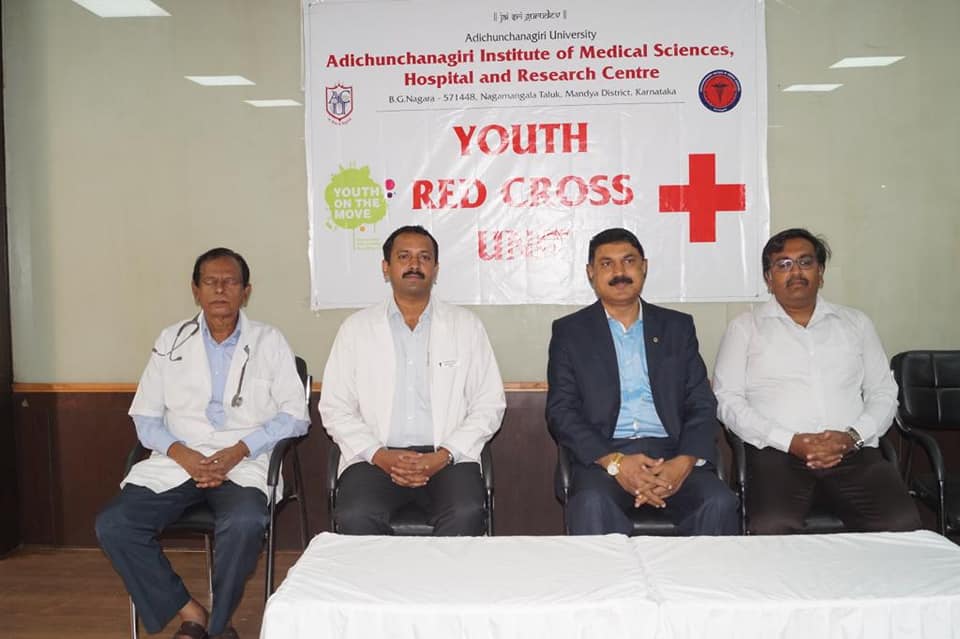 || Jai Sri Gurudev ||
Adichunchanagiri University
Adichunchanagiri Institute of Medical Sciences
Program: Orientation for AIMS Youth Red Cross Core group volunteers was organized on 1st June 2019, at AIMS college, by Youth Red Cross Unit, AIMS
Dr.M.G. Shivaramu, Chairperson, AIMS YRC and Principal, AIMS gave presidential address to the gathering by orating the importance of Youth Red Cross.
Dr. Chandan N, Program Officer, AIMS YRC, Assistant Professor, Department of Community Medicine, AIMS oriented Core group volunteers on International Committee for Red cross and International Federation of Red cross and International Federation of the Red cross and Red crescent societies, Youth Red cross guidelines.
Participants: Core group volunteers of Youth Red cross unit, AIMS.
52 undergraduate students and 18 postgraduate students, faculty, YRC committee members participated in the orientation program.